GNG Underground Excavation Services
LOT CLEARING Services 
When you're starting the construction of your new home, you'll need an excavation company to clear out your land and prepare it for your foundation or crawl space. GNG Underground has the knowledge and heavy equipment to remove trees, stumps and rocks, while levelling the land for your future home.
New HOME SITE PREP Services
GNG Underground is the first company you should call when building your new home. We will remove trees, stumps and large rocks. We can also prep your site for construction by digging holes, grading the land, and prepping for roads, driveways, sidewalks, sewer lines, pipes, drainage, and landscaping.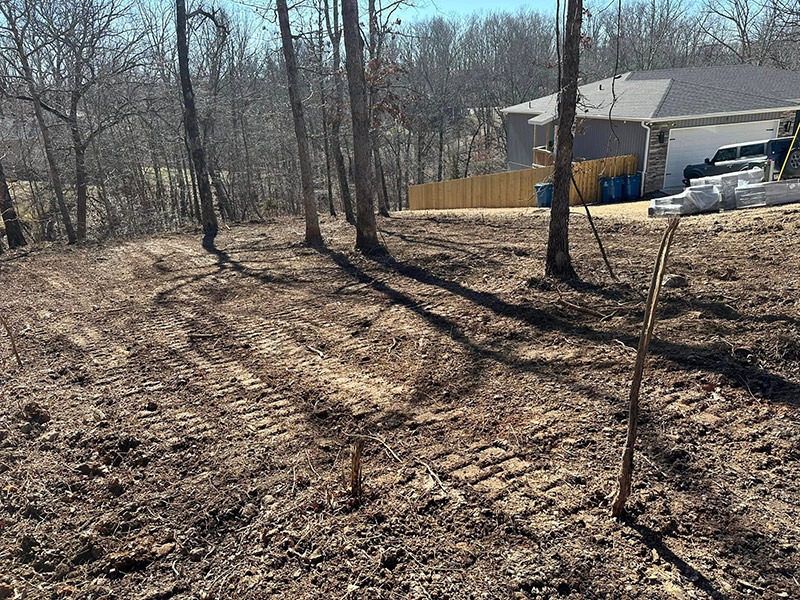 The Importance of Professional Excavation Services for a New Build
Excavation is a vital step in the construction of any residential or commercial building. An amazing custom new home means nothing if it is built on bad foundation. Quality excavation is required to ensure the longevity of your home. Here is the GNG Underground process for providing quality excavation services in Northwest Arkansas.
Site Clearing
Before anything else, we will clear any unwanted trees, plants, rocks, boulders, and tree stumps.
Site Staking
We'll place markers in the corners of your future home so we can show where the foundation will be laid. We will verify the exact lengths and widths of each side to make sure it's perfect.
Site Prep
We'll dig out the area that is staked and add proper drainage. Depending on your land, other steps might be taken, like digging a trench below the frost line.
Slab Support and Drainage
We will place drainage pipes and lay proper gravel to ensure proper drainage on your property before the foundation is laid.
Excavating for Pathways
Drainage on pathways and driveways is vital, so we take that into consideration while excavating. Often gravel will be used to reach the right height.
If the excavation process is done incorrectly, it can cause many future issues. Make sure you're hiring a reputable excavating company in Northwest Arkansas by contacting GNG Underground today!